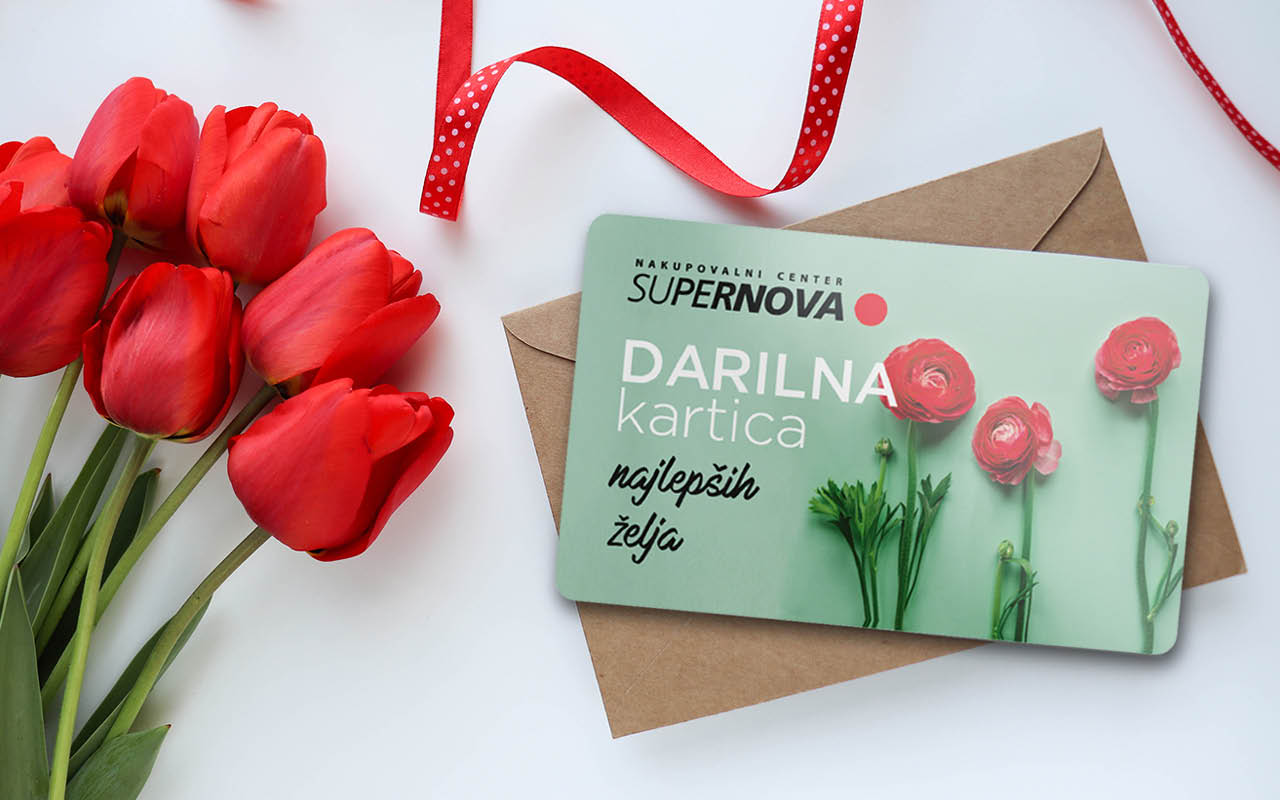 Supernova Gift Card
We are all dressed up in spring colors. Check out the new Supernova Gift Card spring edition!
We cant wait for spring to come allready in Supernova! The spring months bring warmer and longer days, fields of fragrant flowers, colorful and fragrant collections, spring sales and the new look for Supernova Gift Card.
The flowers on the Supernova Gift Card smell like great shopping, perfect for spring gifts. Choose a gift of super purchases in more than 700 stores with the new Supernova Gift Card spring edition.
Celebrate Valentine's Day, Women's Day and Mother's Day with Supernova. Spring is almost here!
The most beautiful gift cards are now available at selected Supernova info points and online, where you can order a Supernova e-Gift Card in addition to a physical gift card. This is great for a quick last minute gift as you will recive the Supernova e-Gift Card on the chosen email address right after your purchase.
You can order a new Supernova Gift Card online >> here.